Creating a Winning Formula for Your Travel Agency by Making Animations Stand Out in Your Social Media Channels and Blog 
As we know in the travel industry, the best way to drive client engagement and bookings for our travel agencies is through visual imagery and storytelling. The magic of travel comes alive by sharing the journey through compelling tales of far-off lands and desirable destinations.
Whether you're new or experienced in the travel industry, do you ever shudder at the thought of pushing the "live" button to experiment with Facebook Live on your business Facebook page with the world staring at you while you're on a FAM or escorting a group to Europe? If you answered "yes," don't worry; you're not alone!
The argument for using video in your social media marketing in your travel business can't be denied, with three compelling reasons:
The Content Marketing Institute found that adding video to your social mix means audiences are 10x more likely to engage and share your post.
The human brain processes visuals 60,000 times faster than text.
Video will make 79% of all Internet traffic by 2018.
All the social media statistics agree that video content increases engagement and results in more bookings for your travel business. However, the reality is that many of us don't want to be in front of a camera or using Facebook Live. Animated visuals can be an excellent alternative and a great way to draw people in to engage with your social media and blogging strategy.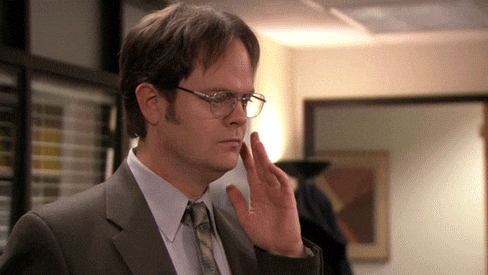 Next we'll share popular types of animated visuals you can use immediately in your social media and blogging strategy for your travel agency.

Animated Visuals: Why Animate?
As people scan their social media feeds, they're making lightning-fast decisions about what content they'll pay attention to. In this context, animated visuals add a little bit of movement that can attract the eye and add value in a short, snappy way.
Short animations can be less intimidating to create than video. Animation is simply combining drawings, photographs, text or computer graphics to make them move. The best part is you don't need to talk in front of a camera!
Short animations can also be a way to develop your audience. If you can make a strong first impression with a short animation, that animation can encourage viewers to watch longer videos and further engage with your travel agency on social media. Quick animations aren't divided into formal types, but you do tend to see a few common approaches:

The One-to-Three Second Animated Image: Can This Work for My Travel Agency?
In a one-to three-second animated image, the background is typically fixed and text is animated, or the image is animated.

Idea: You could take this approach if you're on a multi-country tour of Italy, sharing a few photos each day of your favorite moments.
Best practice: To create text animations quickly and easily on your mobile phone, give Adobe Spark Post a try. Although you can use Adobe Spark on your browser, the animation function is available only on the iOS mobile app. With Adobe Spark Post, you choose a template and customize the photo and text. Then use the animation options to select how to animate the text. For example, the text can blur, slide or fade in. The app is free and offers a fast, simple way to make one- to three-second animations.
Best practice: Available on Android and iOS, the Boomerang app on Instagram is a quick way to add movement to your image. The app creates a short video that loops back and forth. PHHHOTO does something similar: It transforms a photo burst from your camera into a forward-backward loop.

Go for the GIF: How and When to Use on My Facebook Business Page or Blog?
A GIF is a silent, animated loop often used to convey a feeling. GIFs have become hugely popular on social media and are also powerful for how-to content. GIFs started appearing in blog posts and emails but have spread to messaging apps like Facebook Messenger.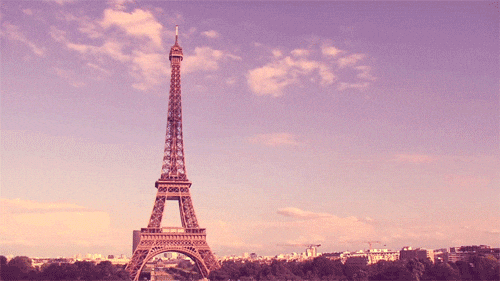 Idea: A great way to use GIFs in Facebook Messenger is sending your clients a GIF of Paris with an "Enjoy Paris" message shortly before they land at Charles de Gaulle Airport.
Best practice: In a blog post, use no more than two GIFs; in email, one is enough. Too many GIFs are like strobe lights going off in a nightclub.
Best practice: When you insert a GIF in an email, be sure to check the file size and compress the GIF first. When you compress the GIF, the email message is less likely to be truncated.
Best practice: The main GIF website is Giphy.com. It's the biggest search engine for existing GIFs if you want to find one to share. However, Giphy.com also has excellent tools for making your own GIFs. If you add a video link (like a YouTube link) or your own video, the GIF-creation tool allows you to choose where your GIF starts and ends. The tool also lets you add different effects, such as captions, subtitles, animated text and emojis. If you want to make a slideshow GIF instead, Giphy.com has a slideshow tool that allows you to drag and drop images. Giphy.com also lets you work fast. If you have existing content, you can create a slideshow or a GIF mashup of that content. With all of the different stickers and options, the key is to create something eye-catching without overdoing the effects.

The Three-to-10 Second Video: How Do I Make It Work for Me?
Another type of video is a three-to-10 second video, which you can create with something like the Ripl app, available on iOS and Android, or Facebook Slideshow. Click here to see an example.
Idea: Use this longer form of video if you're escorting a group on a cruise to share highlights of the day's port of call.
Best practice: Available on iOS and Android, Legend allows you to animate text on several slides, and you can choose colors, filters and image backgrounds. Legend doesn't have the ability to create slideshows of images the way Ripl can. Although Legend, unlike Adobe Spark Post, can animate text across several slides.
Best practice: With Ripl, you can upload up to eight images, add text and create a slideshow that the app will convert into a video (not a GIF). The slideshows are great for Instagram and Facebook videos. Ripl is free and offers different templates, or for more features, you can upgrade.
Best practice: Facebook Slideshow can help you expand the reach of your content by allowing you to combine images to create a video post. Go to the top of your Facebook page and under your status bar, select Share a Photo or Video. When more options come up, click on Create Slideshow. Next, upload three to 10 images. Then choose your aspect ratio (square, vertical), change your image duration (from 0.5 seconds up to 5 seconds), and add basic transitions and music. Then it's a matter of publishing the slideshow to Facebook!

Creating a Winning Formula for Your Travel Agency
To wrap up on how to make animations stand out in your social media channels and blogs, we leave you with these two thoughts:
Try to create something original. Anything new or different always stands out. If you have previously used content or your own new images, use your own content instead of the images that come with templates.
Start playing with the tools. Mix things up with GIFs and short video, and optimize them for each specific platform. Some things will work better on Facebook, while others are suited for Instagram. Make that first view of the image eye-catching. For example, you can jazz up your Instagram posts with animated titles on your images created using the GIF tool. Remember that sometimes subtle movement can be just as powerful as a video.
Additional Sources:
Social Media Examiner Animated Visuals: How to Bring Still Images to Life (Michael Stelzner)
Donna Moritz:  Award-Winning Blogger "Socially Sorted"
Written by Cris De Souza, Nexion Vice President of Sales and Marketing